JC & IP Chemistry Tuition, A Level H2 Chemistry Tuition Bishan
Chemistry Guru provides the best JC and IP Chemistry tuition in Bishan, Singapore and all the A Level H2 Chemistry tuition classes are conducted personally by top tutor Maverick Puah with 70 to 80% distinction rates since 2010.
Why are students not doing well for A Level H2 Chemistry?
H2 Chemistry is a subject that many JC and IP students find challenging.
Often students get lost during lectures which are taught at bullet train speed.
Test questions are so difficult that they keep failing and lose their confidence and motivation to study Chemistry altogether.
How is it possible that students who did well in Chemistry at Secondary school, find it so hard to cope now?
There are two reasons:
1. Learning in a lecture setting which is ineffective as the lecturer is physically too far away to be engaging, and
2. Teachers who are bogged down with admin work and are always too busy for consultation
Since these factors are external, it has got NOTHING to do with a student's capability and aptitude - he/she CAN excel in H2 Chemistry!
What the student need is a good Chemistry tuition teacher who is experienced, engaging and patient to clarify his/her doubts.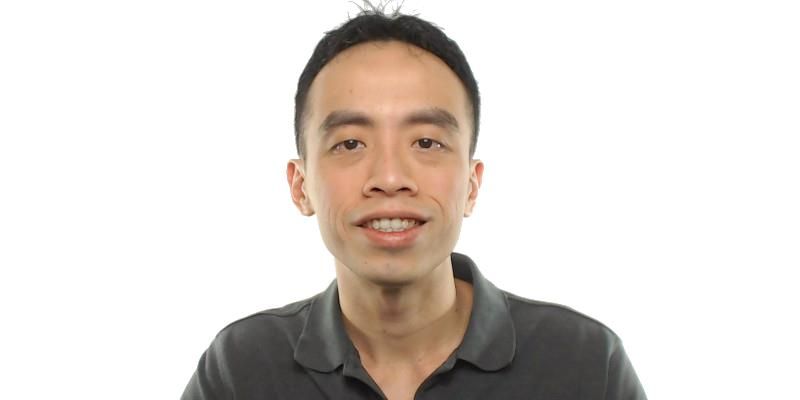 Maverick Puah is one of Singapore's top Chemistry tutors and has personally taught JC & IP Chemistry Tuition to hundreds of students since 2010.
His students were from various JCs and IP schools. Many of them were doing poorly in tests and discouraged with their E, S or even U grades.
But with proper guidance from Maverick, they started to understand the topic and regain their confidence.
Every year, 70 to 80% of his students attain distinction after attending his H2 Chemistry tuition classes.
With outstanding A Level results, they proceed to their next milestones in life - pursuing university courses of their choice!
Here are the testimonials from some of his students:
Testimonial from Joan Koh, RI:
Testimonial from Oh Jin Hui, AJC (now ASRJC):
Testimonial from Joy Eng, VJC:
Sign up for a trial lesson with Maverick for A Level Chemistry Tuition Bishan!
Here are SEVEN reasons why Chemistry Guru is your best choice:
1. Highly qualified and experienced H2 Chemistry Tutor Singapore
Maverick Puah is one of the most popular IP & JC Chemistry tuition teacher in Singapore with more than 10 years of teaching experience.
View his full credentials and qualifications.
2. Concise and crystal clear H2 Chemistry lessons
Maverick Puah conducts all his classes personally and does not engage other tutors to teach more students at the expense of teaching quality.
Witness how he makes his lessons crystal clear on his YouTube Channel which has attracted 1800+ subscribers.
His A Level Chemistry video lessons are also found on this website and new videos are uploaded weekly!
3. Stellar track record of 70 to 80% Distinction since 2010
Chemistry Guru's students have consistently attained 70 to 80% Distinction for A Levels.
For 2017 his students have achieved an impressive 82.8% Distinction.
Take a look at the results and testimonials and discover why hundreds of students find him such a good Chemistry tuition teacher!
4. Several classes and online Chemistry tuition available
Check out the class timing, topics covered and fees for our JC1 / IP Year 5 Classes and JC2 / IP Year 6 Classes at Bishan.
Save on precious travelling time! We now offer online chemistry tuition lessons at 50% of the cost of conventional class tuition.
Find out more information about our online chemistry tuition.
5. Registered with MOE and accessible location at Bishan
Chemistry Guru Academy is registered with MOE (Certificate of Registration of School No. 4300).
The centre is conveniently located at Bishan Central, within walking distance from Bishan MRT Station.
View our location on GoogleMaps or Apple Maps for iOS users.
6. Free consultation after class or via Whatsapp
Maverick Puah is always available for consultation after class for students to clarify their doubts.
He is also a Whatsapp message away when students have questions with regards to their school work.
7. Monthly fees with convenient modes of payment
Fees are payable on a monthly basis, instead of termly basis, so parents do not have to fork out a huge sum of money for upfront payment.
We accept payment via cash, cheque or PayNow (via UEN) for your choice and convenience.
Witness how Chemistry Guru makes Chemistry simpler for hundreds of students since 2010.
Sign up for a trial lesson today!