#1 A Level, H2, JC Chemistry Tuition Singapore
Chemistry Guru provides the best JC, A Level, H2 Chemistry tuition in Singapore. All the classes are conducted personally by top Chemistry tutor Maverick Puah who has helped countless students achieve distinctions since 2010.
Featured in TNP for providing clear and concise JC Chemistry Tuition: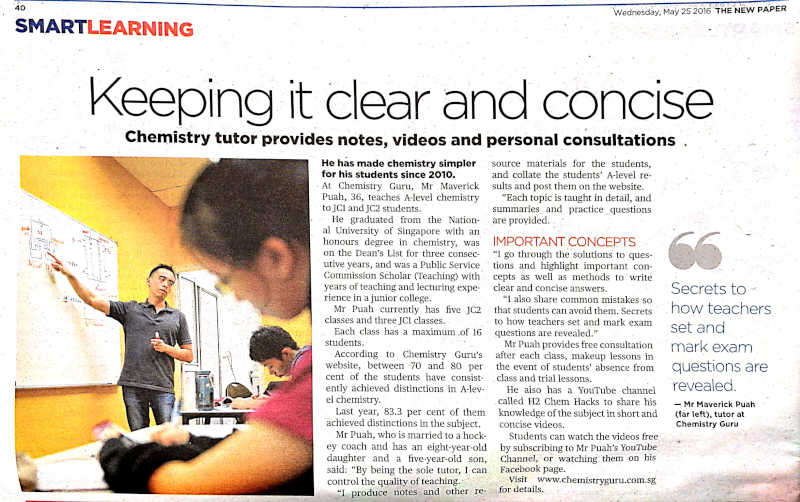 Rated Top 3 Best Tuition Centres in Bishan by ThreeBestRated.SG:
Featured in Kiasu Parents for providing free online video lessons
Featured in Raffles Press (Word of Mouth) for being one of the most recognised A Level Chemistry Tuition centres among JC students
For secondary school students, find out more about Pure Chemistry tuition classes conducted by Ms Tara Puah.
Why Choose Chemistry Guru
Experienced and Dedicated Tutor
Maverick is one of the most established JC & IP Chemistry tuition teacher in Bishan and Singapore with more than 10 years of teaching experience.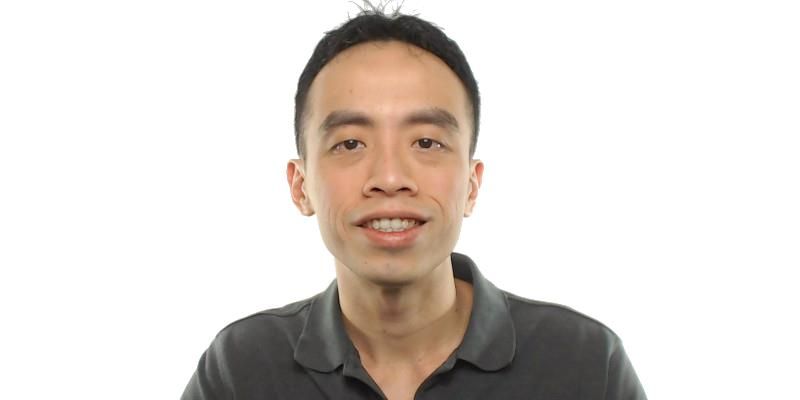 Maverick does not hire other tutors and conducts all his classes personally to maintain high teaching quality.
He insists on teaching in smaller groups of 10+ students per class so lessons can be more engaging.
Maverick makes his lessons simple to understand and shares many of his online lessons for free via his A Level Chemistry video lessons.
His YouTube Channel is also immensely popular and has attracted 2000+ subscribers!
After a topic has been taught, the online video lessons for that topic will be assigned to students for revision and make-up lessons.
Maverick is always available for consultation after class, and is also a Whatsapp message away when students have questions with their school work.
He also analyses his students' school test and exam results, so that he can provide feedback to students for areas of improvement.
Due to his learner-centred teaching methods, students find Maverick an approachable, patient and caring Chemistry tutor.
View his full credentials and qualifications.
Stellar Track Record Since 2010
Maverick does not cherry-pick students from elite schools and welcome students from all JCs.
Many of them were doing poorly in tests and discouraged with their E, S or even U grades.
But with proper guidance from Maverick, they started to understand the subject and regain their confidence.
Maverick's students have consistently shown improvement in their A Level results by at least 3 grades, and countless students have achieved distinctions.
Testimonial from Joan Koh, RI:
Testimonial from Oh Jin Hui, AJC (now ASRJC):
Testimonial from Joy Eng, VJC:
Take a look at the 100+ results and testimonials from his appreciative students and discover why they find him such a good Chemistry tuition teacher!
What Chemistry Guru Offers
Weekly Chemistry Tuition Bishan
Our weekly classes at Bishan are suitable for students who prefer a more structured and regular program.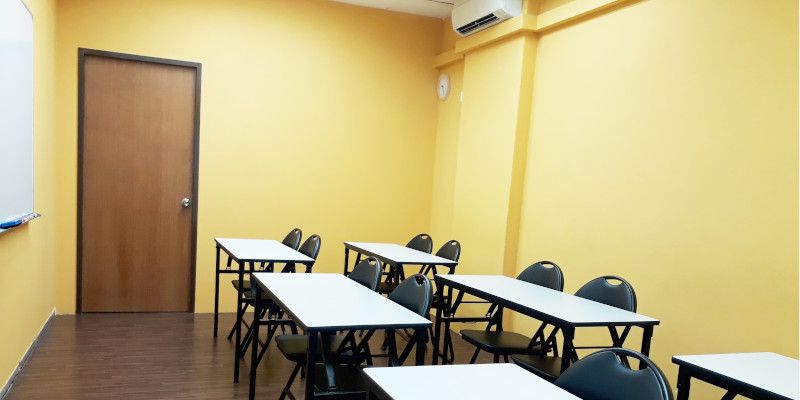 Chemistry Guru Academy is registered with MOE (Certificate of Registration of School No. 4300).
The centre is conveniently located at Bishan Central, within walking distance from Bishan MRT Station.
View our location on GoogleMaps or Apple Maps for iOS users.
Fees are payable on a monthly basis, instead of termly basis, so parents do not have to fork out a huge sum of money for upfront payment.
Register by this month and enjoy a promotional locked-in rate of $360 for a four-week month and $450 for a five-week month!
Check out the class timing, topics covered and fees for our JC1 Classes and JC2 Classes.
On-Demand Video Lessons Online
Our online platform allows students to learn H2 Chemistry anywhere with internet access at 50% of the cost of conventional class tuition.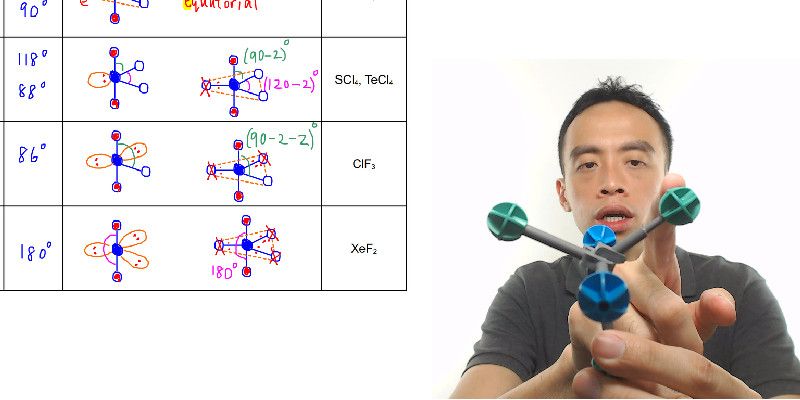 Students can purchase our pre-recorded video lessons for any topic that they want and learn at their own pace.
Our on-demand video lessons for topics like Organic Chemistry are very popular with students who are too busy to attend regular classes or need to attend a crash course for an upcoming test or exam.
Enjoy greater savings with further discounts of 15% OFF for Ionic Equilibria Bundle, 20% OFF for Organic Chemistry Bundle and 20% OFF for JC1 Core Ideas Foundation Bundle!
Find out more information about ChemGuru Online.
More Info on Maverick's Chemistry tuition Singapore
View Maverick's full qualifications and credentials.
Take a look at the results and testimonials and discover why hundreds of students have attended Maverick's classes.
Check out the class timing, topics covered and fees for our JC1 Classes and JC2 Classes.
Save on precious travelling time! Online lessons are now available at 50% of the cost of conventional class tuition.
Read our Frequently Asked Questions here.
Contact us for registration and enquiry.