A Level Chemistry 2017 Paper 1 Question 30 Solution - Exclusive
In this exclusive video we want to discuss the suggested solution for A Levels Chemistry (H2 Chemistry) 2017 Paper 1 Question 30.
Let's take a look at this question: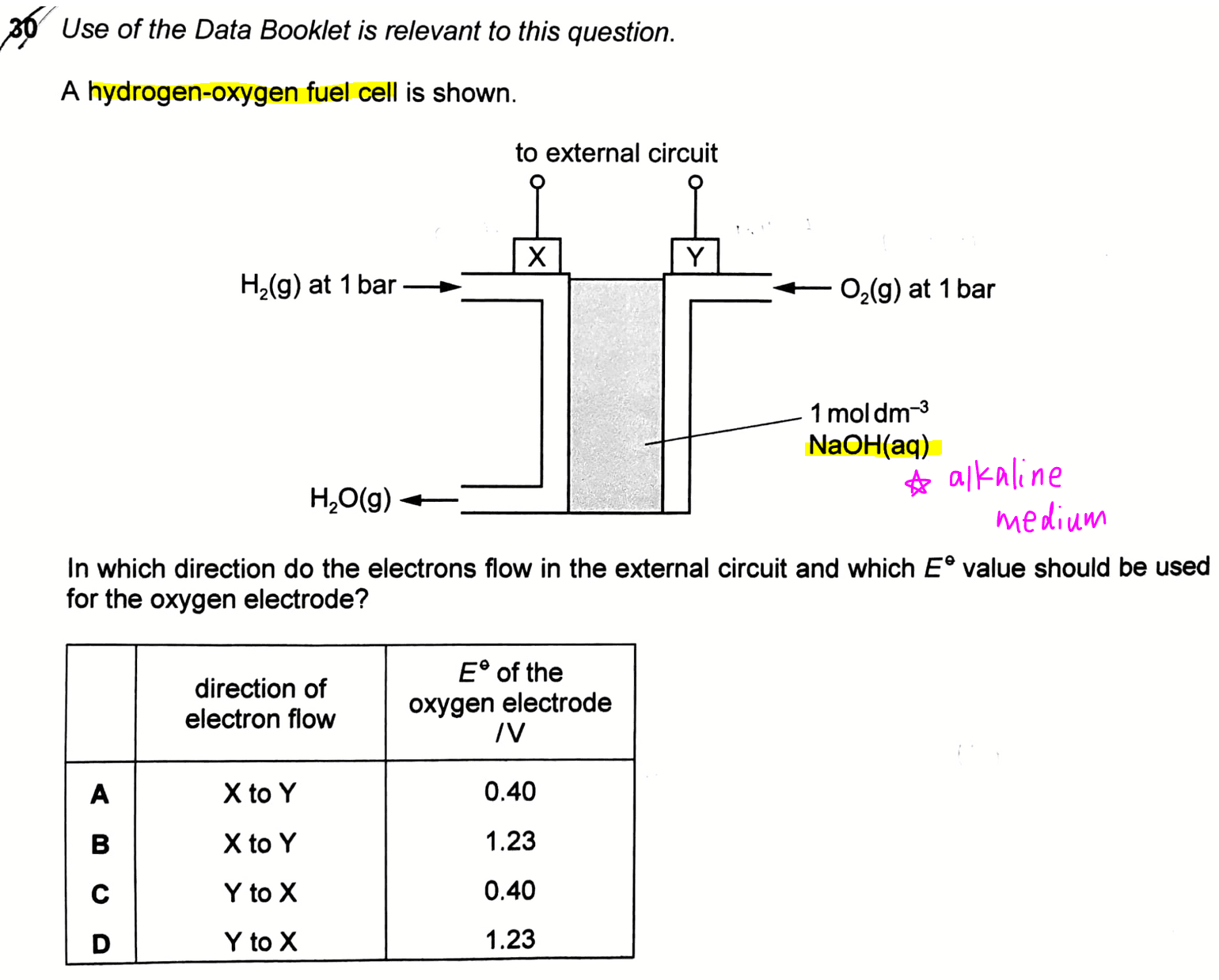 The topic tested in this question is on Electrochemistry, in particular the concept on Hydrogen-Oxygen Fuel Cell.
Let's do a very brief recap:
H2 is oxidised and O2 is reduced to water in the overall reaction.
1. Determine Direction of Electron Flow
Since H2 is oxidised, electrode X will be the anode and is negatively charged for an electrochemical cell.
O2 is reduced and electrode Y will be the cathode and hence it will be positively charged.
This means direction of electron flow will be from anode X to cathode Y.
We can then look through the options and eliminate options C and D.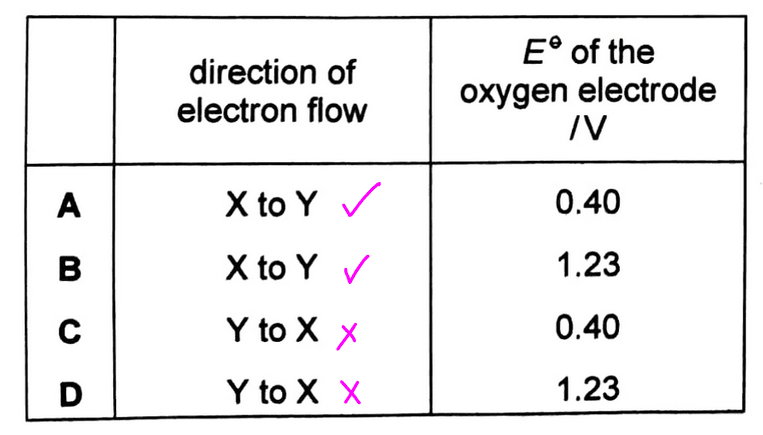 2. Determine E value of Oxygen Electrode
Since O2 is reduced, we need to choose the relevant half equations from the Data Booklet where O2 is on the left-hand side of the half equation.
Also, the electrolyte is alkaline NaOH, so we also need to choose the half equation which contains OH-.
From the Data Booklet we should be able to find these 2 half equations where O2 is on the left-hand side, hence undergoes reduction.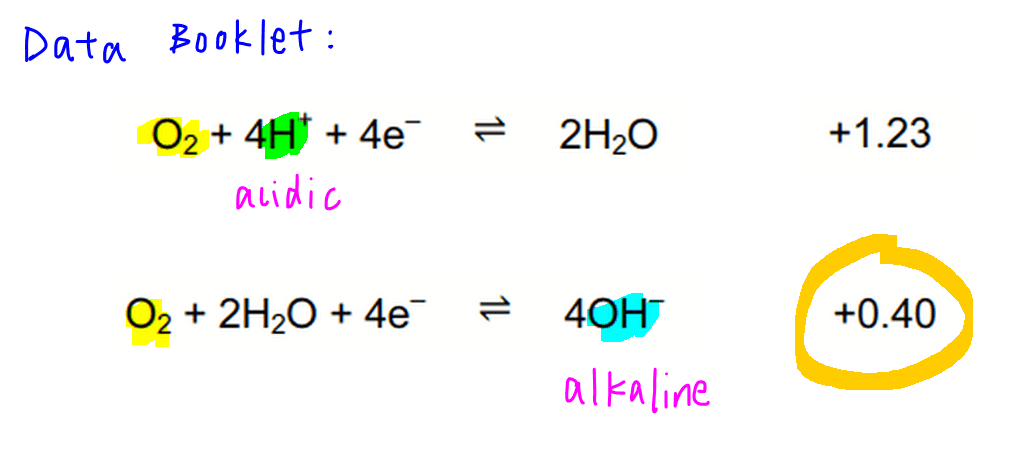 The first half equation where E0 = +1.23V should be used for acidic medium due to presence of H+.
The second half equation where E0 = +0.40V should be used for alkaline medium due to presence of OH-.
For this question we should be using the half equation in alkaline medium, where E0 = +0.40V.
Finally we can look at the options and choose option A as the correct answer to this question.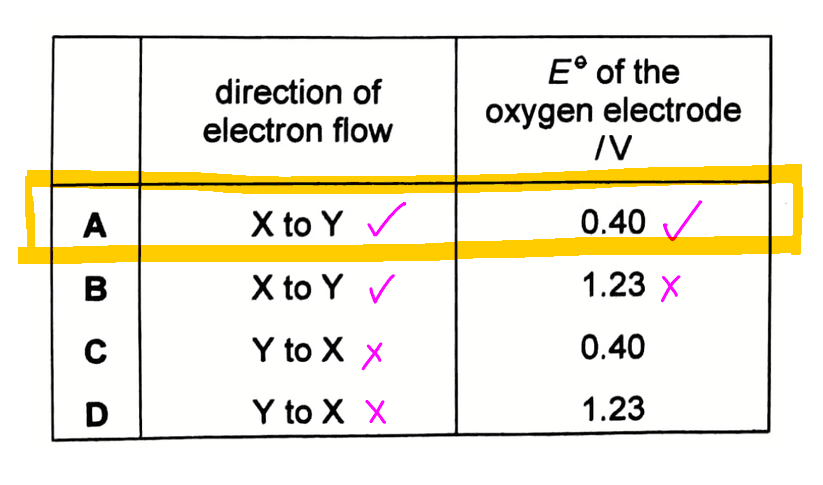 Check out this video for the full solution and detailed explanation!
Topic: Electrochemistry, Physical Chemistry, A Level Chemistry, Singapore
Found this A Level Chemistry video useful?
Please LIKE this video and SHARE it with your friends!
You might also be interested in this video on A Level Chemistry 2017 Paper 1 Question 5 Solution.
Check out other A Level Chemistry Video Lessons here!
Looking for H2 Chemistry Tuition? Do consider taking up my classes at Bishan or online classes!