A Level Chemistry 2017 Paper 1 Question 13 Solution - Exclusive
In this exclusive video we want to discuss the suggested solution for A Levels Chemistry (H2 Chemistry) 2017 Paper 1 Question 13.
Let's take a look at this question: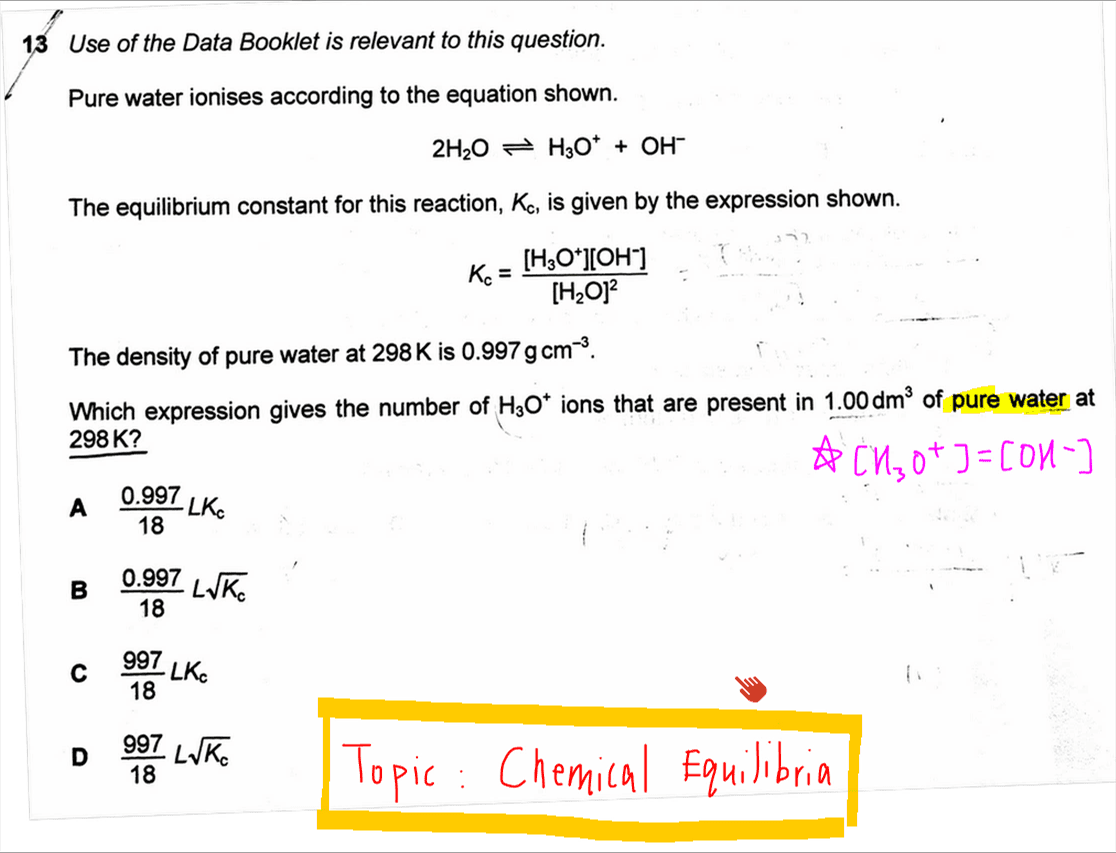 The topic tested in this question is on Chemical Equilibria and Mole Concept.
We first start with the Kc expression given in the question.
Since water is pure, the concentration of H3O+ and OH- are the same, so we can combine these terms together and end up with the following expression:

Next we rearrange the expression to reference it with respect to concentration of H3O+.

Concentration of H3O+ is just the number of moles of H3O+ in 1 dm3 of solution, and concentration of H2O is the number of moles of H2O in 1 dm3 of solution.
So we can write the number of H3O+ ions in terms of number of H2O molecules and Kc expression.
Finally we can express number of water molecules using density (0.997 g cm-3), volume (1000 cm3), molar mass (18) and Avogadro constant (L) and get the final expression.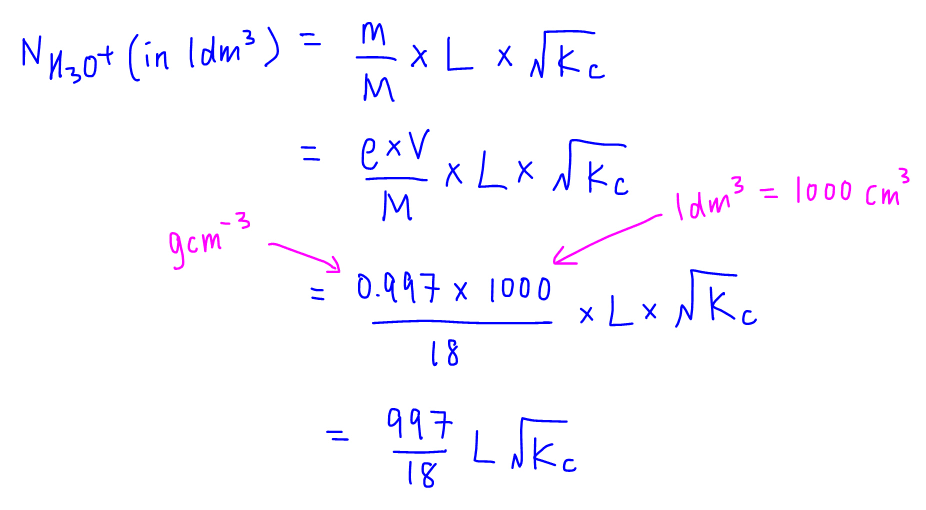 We can then compare our working with the options given in the question and conclude that the answer to this question is D.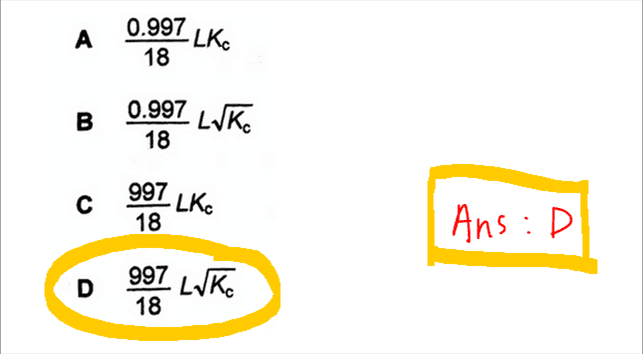 Check out this video for the full solution and detailed calculation!
Topic: Chemical Equilibria, Physical Chemistry, A Level Chemistry, Singapore
Found this A Level Chemistry video useful?
Please LIKE this video and SHARE it with your friends!
You might also be interested in the suggested solution for Paper 1 Question 12.
Check out other A Level Chemistry Video Lessons here!
Looking for H2 Chemistry Tuition? Do consider taking up my classes at Bishan or online classes!