A Level Chemistry 2017 Paper 1 Question 26 Solution - Exclusive
In this exclusive video we want to discuss the suggested solution for A Levels Chemistry (H2 Chemistry) 2017 Paper 1 Question 26.
Let's take a look at this question: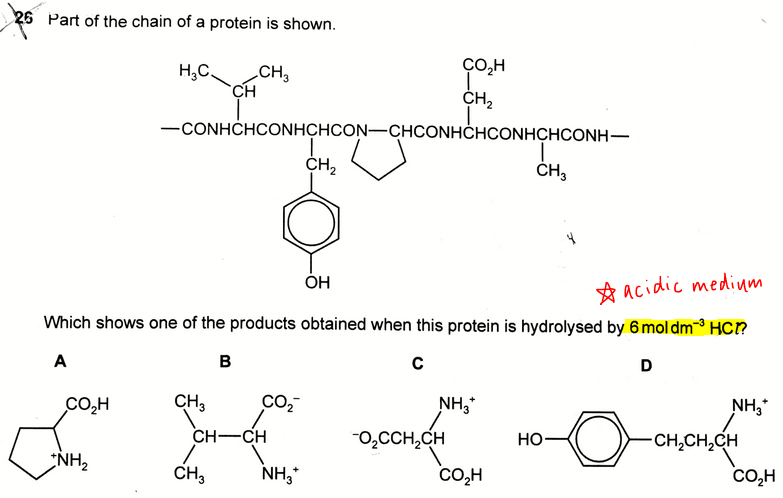 The topic tested in this question is on Primary Structure of Proteins under Nitrogen Compounds. If you are keen to know more about alpha amino acids and drawing primary structure of proteins, check out this video lesson here.
The primary structure of protein is the unique sequence of amino acids joined together via peptide linkages to form a polypeptide chain or backbone.
Since all amino acids in proteins are alpha amino acids, the primary structure of protein follows a very predictable repeat unit: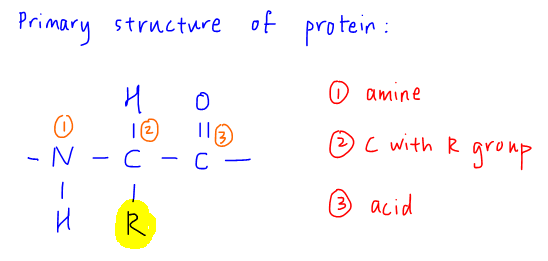 The first thing to do is to find the continuous polypeptide chain (repeat unit of positions 1,2 and 3) and to identify all the R groups that are attached to position 2.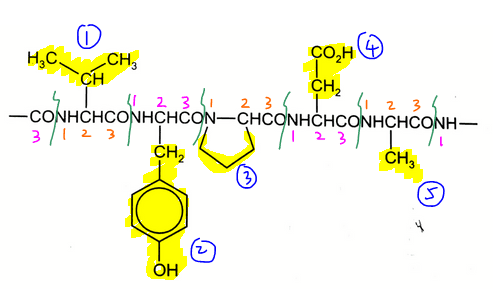 We can now look through the options and see if the R groups for the amino acids in options A to D could be found in the primary structure.

Hence we can eliminate option D, since the R group -CH2CH2-Ph-OH is not found in the protein given.
Next we need to determine the structure of amino acid at low pH.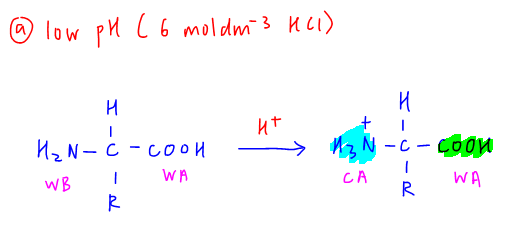 We would expect the acid group to remain as -COOH group, while the amine will accept a proton to form conjugate acid -NH3+ group.
Finally we can look through the remaining options again and determine the answer to this question is option A.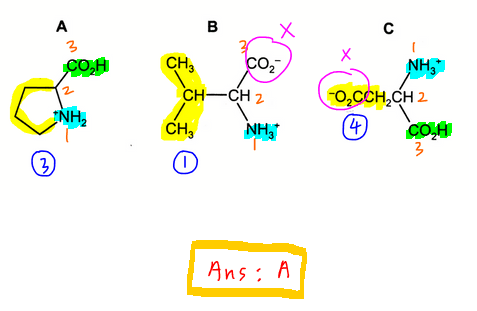 Check out this video for the full solution and detailed explanation!
Topic: Nitrogen Compounds, Organic Chemistry, A Level Chemistry, Singapore
Found this A Level Chemistry video useful?
Please LIKE this video and SHARE it with your friends!
You might also be interested in this video on A Level Chemistry 2017 Paper 1 Question 25 Solution.
Check out other A Level Chemistry Video Lessons here!
Looking for H2 Chemistry Tuition? Do consider taking up my classes at Bishan or online classes!