A Level Chemistry 2017 Paper 1 Question 28 Solution - Exclusive
In this exclusive video we want to discuss the suggested solution for A Levels Chemistry (H2 Chemistry) 2017 Paper 1 Question 28.
Let's take a look at this question:

The topic tested in this question is on Ionic Equilibria.
Strong acids are proton or H+ donors that are fully dissociated, while weak acids donate H+ but are partially dissociated.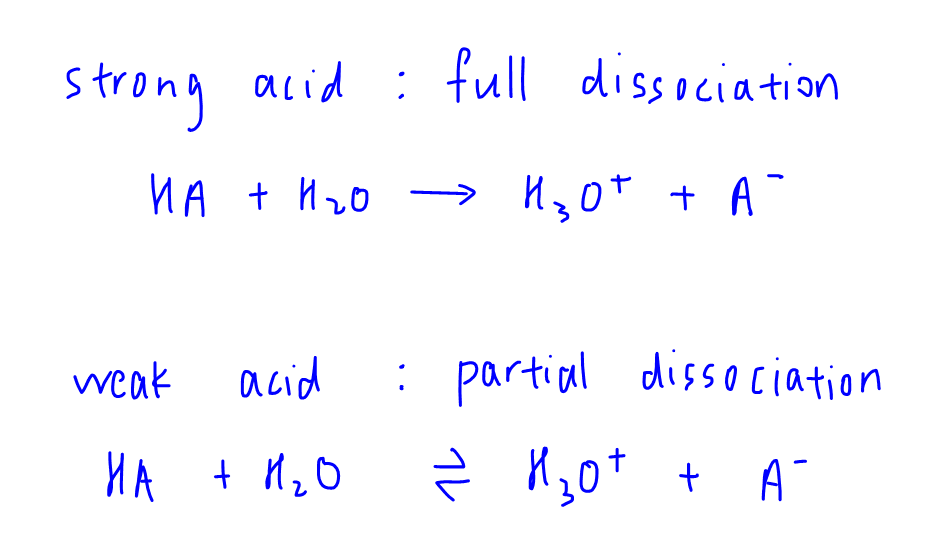 Therefore we will expect for the same concentration of strong acid and weak acid, the amount of ions dissociated by the weak acid will be smaller as compared to that of the strong acid.
Option A - 1 mol dm-3 aqueous ethanoic acid

Since ethanoic acid is a weak acid, 1 mol dm-3 of CH3COOH will dissociate partially to give less ions in solution.
This means there are less mobile charge carriers and the solution will be less conducting.
Option B - 1 mol dm-3 aqueous hydrogen chloride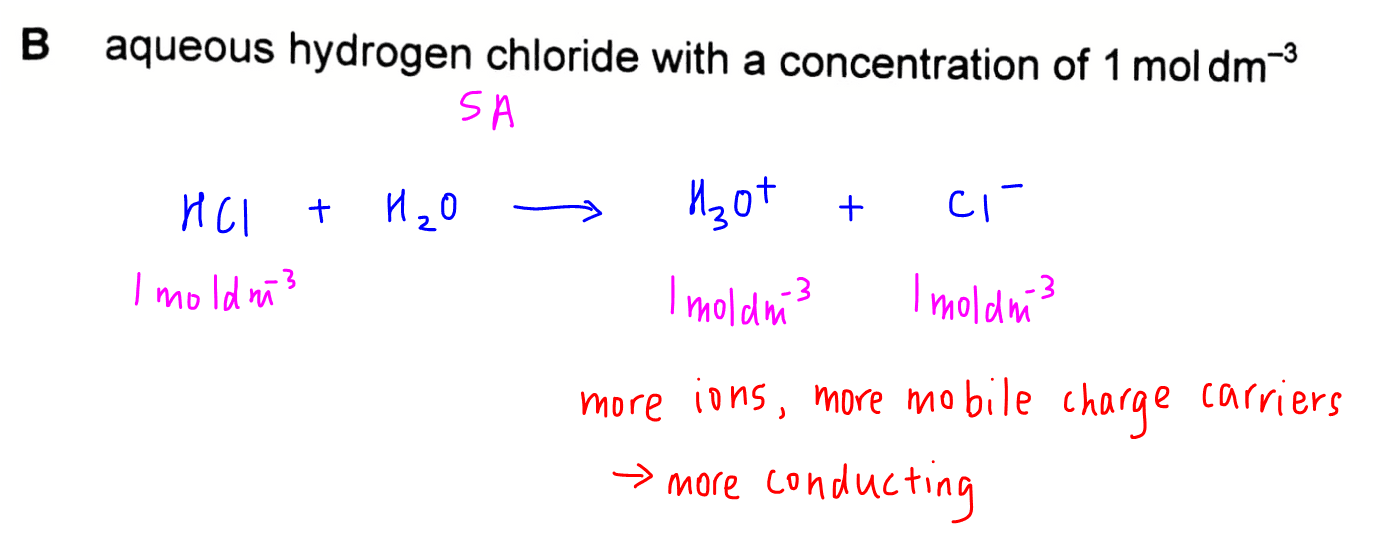 HCl is a strong acid so 1 mol dm-3 of HCl will dissociate fully to give 1 mol dm-3 of H3O+ and 1 mol dm-3 of Cl- ions.
There are more mobile charge carriers in the solution hence it will be more conducting.
Options C & D - pure ethanoic acid and pure liquid hydrogen chloride

Interestingly pure acids are non-conducting as there is no H2O to act as a Bronsted base to accept H+ from the acids, hence no ions are formed and pure acids cannot conduct electricity.
Therefore the liquid which is the best conductor of electricity and the answer to this question would be B.
Check out this video for the full solution and detailed explanation!
Topic: Ionic Equilibria, Physical Chemistry, A Level Chemistry, Singapore
Found this A Level Chemistry video useful?
Please LIKE this video and SHARE it with your friends!
You might also be interested in this video on A Level Chemistry 2017 Paper 1 Question 27 Solution.
Check out other A Level Chemistry Video Lessons here!
Looking for H2 Chemistry Tuition? Do consider taking up my classes at Bishan or online classes!