A Level Chemistry 2017 Paper 1 Question 3 Solution
In this video we want to discuss 2017 A Level H2 Chemistry Paper 1 Question 3.
Let's take a look at this question.
Topic tested is on Chemical Bonding, in particular how to determine the Shape and Bond Angle of Molecules.
Valence Shell Electron Pair Repulsion (VSEPR) Theory is used to determine the shapes of simple molecules.
For this question the molecule given is methanal where the carbon is our central atom.
Number of bond pairs around carbon is 3 with no lone pairs.
So methanal has the basic shape of trigonal planar and the bond angle is 120o.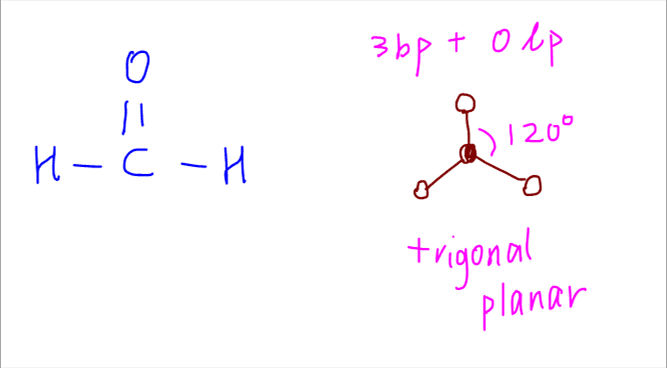 Therefore the answer to this question is D.
Check out this video for the question and the suggested solution!
Topic: Chemical Bonding, Physical Chemistry, A Level Chemistry, Singapore
Found this A Level Chemistry video useful?
Please LIKE this video and SHARE it with your friends!
You might also be interested in this video on A Level Chemistry 2017 Paper 1 Question 2 Solution.
Check out other A Level Chemistry Video Lessons here!
Looking for H2 Chemistry Tuition? Do consider taking up my classes at Bishan or online classes!