A Level Chemistry Tuition, H2 Chemistry Tuition - ChemGuru Online
ChemGuru Online provides convenient online A Level Chemistry tuition at affordable prices conducted by top Chemistry tutor Maverick Puah who has personally taught H2 Chemistry Tuition to hundreds of students since 2010.
Learn H2 Chemistry at affordable rates, in the comfort of your home or at anywhere with internet access.
If you prefer conventional tuition lessons, find out more about his classes at Bishan.
Here are the five reasons why ChemGuru Online is the choice for students who want maximum convenience and flexibility:
1. Learn from the best A Level Chemistry tuition teacher in Singapore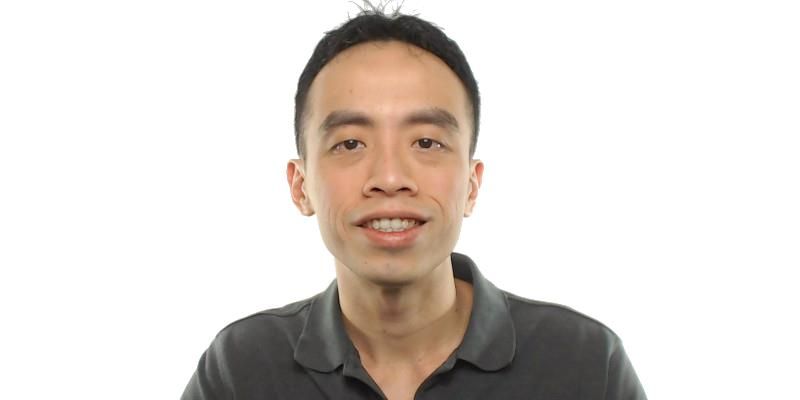 Maverick Puah is one of the most popular A Level H2 Chemistry tuition teacher in Singapore with more than 10 years of teaching experience.
View his full credentials and qualifications.
2. H2 Chemistry lessons on demand
Because our lessons are pre-recorded, there is no need to restrict learning to once a week or at the pace of the tutor.
Choose to learn any topic at any pace that you want.
You can use our lesson packages to:
- learn the entire H2 Chemistry Syllabus in detail
- go through a crash course and prepare for an upcoming block test
- catch up on the concepts for the lessons you have missed due to CCA commitment
The possibilities are limitless, and the choice is entirely up to you.
3. Learn JC/IP Chemistry anytime, anywhere
You can view our online lessons in the comfort of your home, your usual library mugging spot or anywhere with internet access.
Our videos can be accessed using any electronic device: desktops, laptops, iPads or even your phone.
This means no more precious time wasted on travelling for tuition.
Oh, and did we mention the video lessons are available to you for 2 years?
You can rewatch the lessons as many times as you want, for revision from your first test in JC1 right up to your A Levels in JC2!
4. High definition video lessons with summary notes provided
Maverick Puah demands the highest quality in his lessons.
All video lessons are recorded in high definition (HD 1080p) with crystal clear sound quality.
Check out a sample video lesson on Chemical Bonding:
You can download and print the summaries (pdf format) so that you can write notes as you view the lessons, just like in a conventional class.
Have a concept to clarify or need consultation from Maverick Puah?
You can send your questions to him via Whatsapp and he'll get back to you as soon as possible.
5. Affordable Rates and Free Trial Lesson Available
Parents can rest easy as ChemGuru Online tuition is around 50% of the cost of conventional class tuition.
There is no minimum commitment or deposit payable.
You can also view the free trial lesson for each topic before deciding if you want to purchase the lesson package.
Payment is made securely via PayPal or using your credit card if you do not have a PayPal account.
We do not store your credit card information on our website.
5-Star review by student on Google:
H2 Chemistry Topics currently available at ChemGuru Online:
Please click on the following topics to view the free trial lessons (~30 minutes).
1. Mole Concept and Solution Stoichiometry

10. Introduction to Organic Chemistry

17. Carboxylic Acids and Derivatives

18. Nitrogen Compounds and Proteins

We are adding the following topics next, so do check back at our website soon if you are interested!
- Ionic Equilibria (available early Mar 2019)
Organic Chemistry Bundle at 20% OFF!
Purchase ALL Organic Chemistry courses as a bundle!
You get 32 hours of high quality online lessons with unlimited rewatching for 2 years.
Original price to purchase all Organic Chemistry courses independently is S$1414, but you can buy them as a bundle at S$1132 only (20% OFF)!
Latest February Promotion!
We are having an "Early Bird" discount of 10% for ALL available courses and bundles!
Use the coupon code: FEB10 at the purchase page of the course you are interested to sign up for and click "Validate" to calculate the discounted price.
This discount is only available for the first 100 purchases, so do hurry before the promotion ends on 28 Feb 2019!
Learn H2 Chemistry Anytime, Anywhere with ChemGuru Online
The future of education is right at your fingertips today.
To access the lesson packages, please sign up for a free account at our online portal now:

With this account you can browse all the available courses, purchase them securely via PayPal, view lessons and keep track of your learning progress.
Contact Us
For enquiries, please contact Maverick Puah via
SMS/Whatsapp: 9858 8060