About A Level Chemistry Tutor Maverick Puah - Chemistry Guru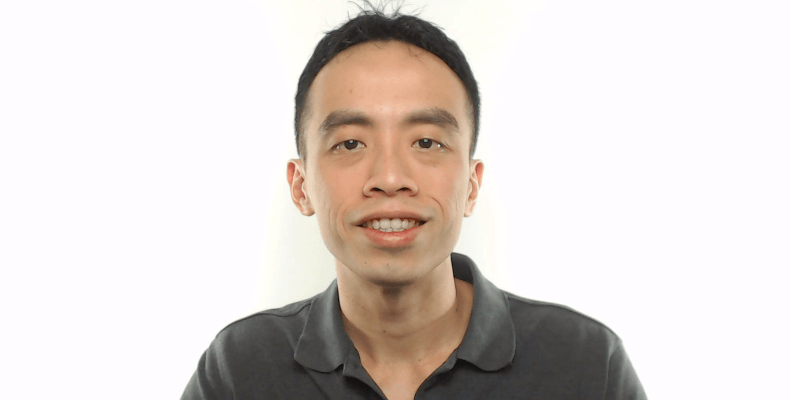 Maverick Puah is a top A Level Chemistry tutor in Singapore and has been conducting H2 Chemistry tuition classes to hundreds of students since 2010.
Here are the FIVE reasons why he is so highly sought after:
1. The Chemistry Guru has all the qualifications of a good Chemistry tuition teacher
Maverick Puah knows his Chemistry stuff.
And he has the credentials to prove it:
- Public Service Commission Scholarship (Teaching) Awardee, 2001
- NUS Dean's List for 3 consecutive years, 2002 to 2004
- Bachelor of Science, Second Class Honours (Upper) in Chemistry, NUS, 2005
- Postgraduate Diploma in Education, NIE, 2006
- Years of teaching and lecturing experience in a top value-added Junior College
(photo proof of his qualifications at the end of this page)

No wonder he can Make Chemistry Simpler for all his students.
And they find his lessons crystal clear, well paced and easy to follow.
2. The Chemistry Guru produces results year after year
Maverick Puah has maintained his stellar record of 70-80% Distinction in A Levels for H2 Chemistry since 2010.
Here's the breakdown:
2010 Batch - 71.4%
2011 Batch - 76.9%
2012 Batch - 83.3%
2013 Batch - 79.2%
2014 Batch - 75.0%
2015 Batch - 83.3%
2016 Batch - 74.1%
2017 Batch - 82.8%
You might think these results are nothing compared to other tutors who boast over 90% distinction rates.
But let's take a closer look:
Maverick Puah has students from various schools which include:
AJC, ACJC, CJC, DHS, HCI, IJC, MI, NJC, PJC, RI, RVHS, SAJC, SRJC, TJC, TPJC, VJC, YJC...
Achieving 70-80% Distinction with students from such diverse backgrounds since 2010?
Now that's no mean feat.
Compare that with a JC Chemistry tutor who only teaches students from top JCs? No wonder the 90% distinction rates.
Read his students' results and testimonials and decide for yourself who can truly value add to your learning.
3. The Chemistry Guru showcases his teaching skills on YouTube
Discerning parents and students would ask this:
Even with all the paper qualifications, track record, and student testimonials, can my child or I actually learn from Maverick Puah?
Do I really have to go through the trouble of attending a trial lesson to know if the Chemistry Guru's teaching style is suitable for me?
Nothing beats a video featuring Maverick Puah sharing his Chemistry knowledge.
Here are some YouTube video lessons that students will find useful:
Did you know he has attracted 1000+ subscribers on his YouTube Channel?
Maverick Puah proves that he's the real Guru in H2 Chemistry.
New video lessons are uploaded weekly so do check them out regularly!
4. The Chemistry Guru is THE A Level Chemistry tutor expert
Think about this:
Do you want to learn from an expert or a Jack of all trades?
Maverick Puah teaches only H2 Chemistry and nothing else.
He believes he can be a real expert in H2 Chemistry only if he specialises in teaching it.
And students learn best from an expert H2 Chemistry tutor like Maverick Puah.
5. The Chemistry Guru is a Chemistry tutor with a personal touch
Maverick Puah conducts all his classes personally.
What's the reason?
So he can monitor the progress of every student and provide timely consultation when required.
He does not engage other tutors or admin staff to teach more students and maximise profit but at the expense of teaching quality.
He is also a mentor and friend to his students outside class, sharing snippets of his life on Instagram and Facebook.
Check out the class timing, topics covered and fees for our JC1 Classes and JC2 Classes.
Witness how Chemistry Guru can make Chemistry simpler for you.
Sign up for a trial lesson today!
Proof of Qualification for Maverick Puah, Chemistry Tutor Singapore
(Click on the images to view the full gallery)