ChemGuru Weekly LIVE Webinar
Our popular A Level Chemistry classes, trusted by parents and students since 2010, are now available online!
All webinars are conducted by Singapore's top JC Chemistry tutor Maverick Puah.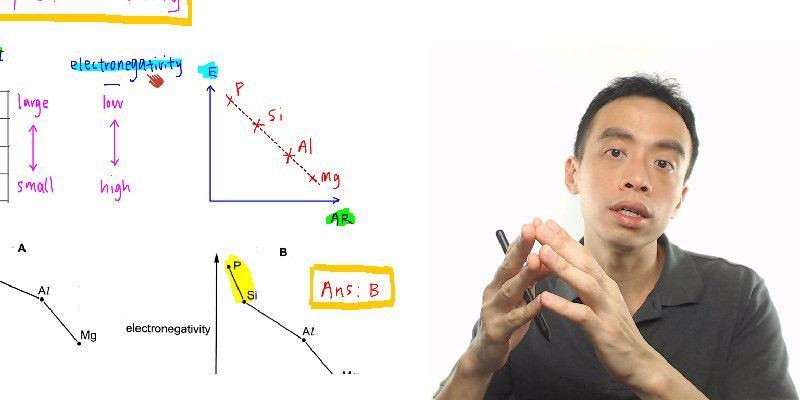 More than 60% of our students choose weekly LIVE webinars for the following reasons:
- convenience of online learning and save on travelling time
- discounted rate of 22.2% compared to physical classes
- equally effective learning with no compromise to teaching quality
Prefer other modes of learning? Check out our regular and online lessons:
| | | | | | | |
| --- | --- | --- | --- | --- | --- | --- |
| | | Regular Classes | | LIVE Webinars (Most Popular!) | | On-Demand Videos (Best Deal!) |
| Location | | Bishan | | Online via Zoom | | Online |
| Level | | JC1 and JC2 | | JC1 and JC2 | | Pre-JC, JC1 and JC2 |
| Frequency | | Weekly (2 hr) | | Weekly (1hr 45min) | | On-demand |
| Fees | | $360 per month | | $280 per month | | $240 per month (monthly subscription). Up to 25% discount (course bundles). |
| Payment mode | | PayNow | | PayNow | | PayNow, PayPal, credit/debit card |
| Trial | | $50 | | Free | | Free sample videos before purchase |
| WhatsApp consultation | | Yes | | Yes | | Only with monthly subscription or bundle purchase |
| More Info | | Click here | | More info below | | Click here |
Sign up for our CGLIVE courses and get access to:
1. Summary notes and practice questions that follow the LIVE webinars closely
2. Weekly webinars conducted LIVE via Zoom Platform
3. Recorded videos of previous webinars conducted for revision or make-up
4. Additional past year prelim questions with suggested solutions
5. Free consultation via WhatsApp
Check out a recording of our past webinar on Nucleophilic Substitution Mechanism (Halogenoalkanes):
*Videos of students are not recorded for privacy purposes*
Topics covered for 2021 and 2022
Our LIVE webinars follow the topics and pace of physical classes conducted at Bishan closely.
Find out about the topics covered for JC1 classes and JC2 classes.
Fees and Payment
Fees for each CGLIVE course are $280 (four-week month).
There is no minimum commitment or deposit payable.
Payment is made via PayNow.
Free trial lesson is available. Please contact us to request for free trial.
Student Testimonials for A Level 2022 (announced in Feb 2023)
Read the testimonials of our students who attended our webinars and found that learning online is equally effective!
Read all testimonials since 2010 here.
More info about Zoom Platform
All webinars are conducted LIVE via Zoom Platform.
You are not required to sign up for a Zoom account and can join the webinars using the Zoom mobile apps or desktop applications for Windows and Mac.
For your first webinar you will be prompted to install Zoom for your device.
However, you are strongly encouraged to install Zoom before the webinar to join the class without interruption.
You can access Zoom's website and download the apps here.
Zoom System Requirement:
For PC, Mac, and Linux click here.
For iOS, iPadOS, and Android click here.
More Info
Find out why Chemistry Guru is the best choice for JC Chemistry Tuition.
View Maverick's full qualifications and credentials.
Take a look at the results and testimonials and discover why hundreds of students have attended JC2 Chemistry Tuition with us.
Check out the class timing, topics covered and fees for our JC1 Classes and JC2 Classes.
Learn anytime, anywhere, at your own pace! On-demand lessons are now available at half the cost of conventional class tuition.
Read our Frequently Asked Questions here.
Contact us for registration and enquiry.