Reactions of Alkenes and Alcohols - Worked Example
Let's check out this question.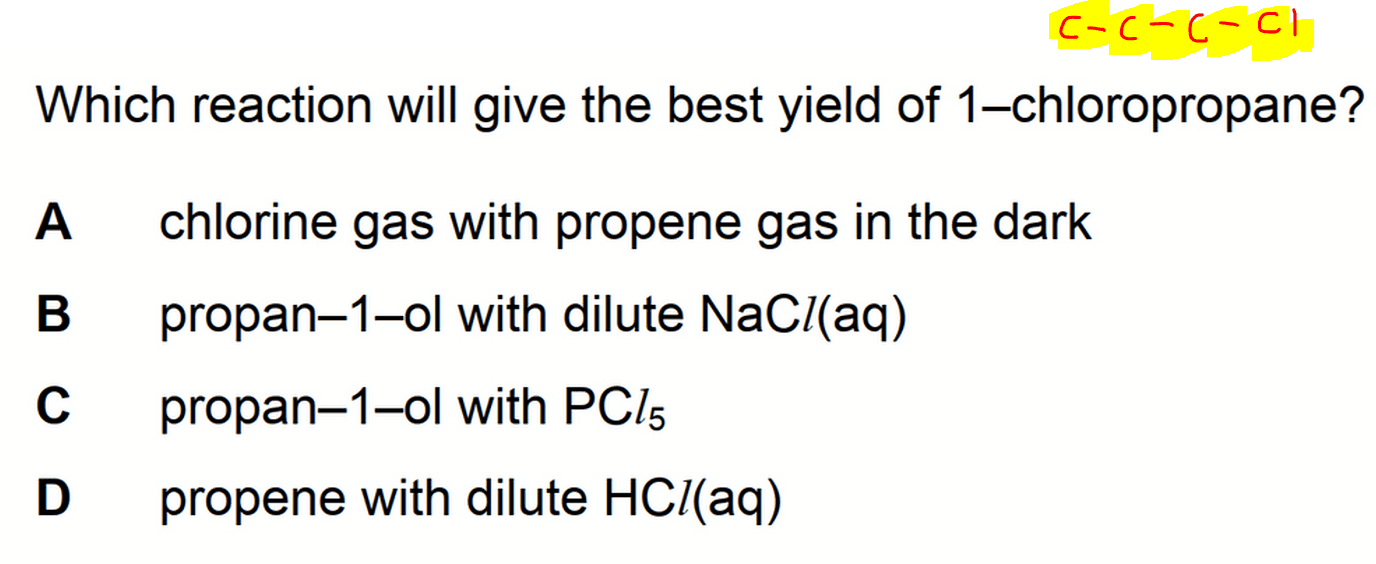 The product that we want is 1-chloropropane.
The functional groups mentioned in the options are propene and propan-1-ol.
Therefore we have to be familiar with the reactions of alkenes and alcohols to answer this question.
Option A - chlorine gas with propene in the dark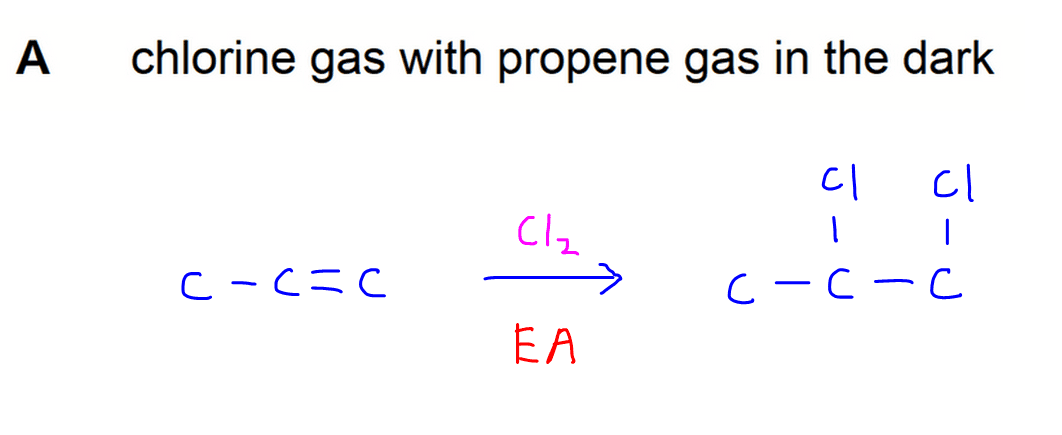 This is an electrophilic addition of propene to form 1,2-dichloropropane, which is not the product we want.
Option B - propan-1-ol with dilute NaCl(aq)
There is no reaction between alcohol and dilute NaCl.
Option C - propan-1-ol with PCl5

This is a nucleophilic substitution of propan-1-ol to form 1-chloropropane.
Hence option C is our answer to this question.
This reaction requires anhydrous PCl5 at room temperature.
We can also use anhydrous SOCl2 at room temperature for the same conversion.
Option D - propene with dilute HCl(aq)

There is no reaction between alkene and dilute HCl.
Topic: Alcohol, Organic Chemistry, A Level Chemistry, Singapore
Back to other previous Organic Chemistry Video Lessons.
Found this A Level Chemistry video useful?
Please LIKE this video and SHARE it with your friends!
Join my 3000+ subscribers on my YouTube Channel for new A Level Chemistry video lessons every week.
Check out other A Level Chemistry Video Lessons here!
Need an experienced tutor to make Chemistry simpler for you?
Do consider signing up for my JC Chemistry Tuition classes at Bishan or online tuition classes!